Bosch honors top suppliers:
Japan Display Inc. receives Bosch Global Supplier Award
Worldwide, the Bosch Group has some 43,000 suppliers. The winners of the Bosch Global Supplier Award are the cream of the crop."
Andreas Reutter, head of supply chain management at Robert Bosch GmbH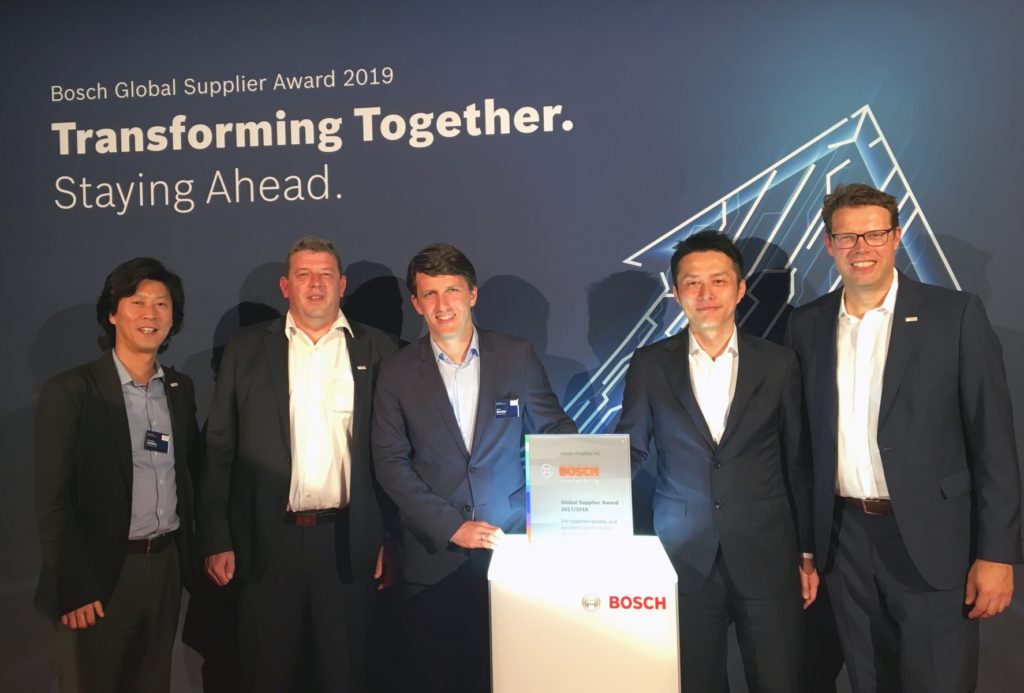 Katsuhisa Yuda, President, Automotive and Industrial Company (2nd from the right side) and
Oliver Burscher, Managing Director at JDI Europe GmbH (middle) are proud to receive the award.
Japan Display Inc. has received the Bosch Global Supplier Award and thus ranks globally among the best suppliers of Bosch.
Japan Display Inc. received the award in the category "Innovation" for a curved display used in vehicle instrument clusters. Despite having the same dimensions as the previous model, the new model boasts a larger display panel. 
From its roughly 43,000 suppliers, Bosch singled out 47 suppliers from 15 countries for an award. This is the 16th time that the Bosch Group has rewarded outstanding performance in the manufacture and supply of products or services – notably as concerns quality, costs, innovation, and logistics. This year's award ceremony, whose theme was "Transforming Together. Staying Ahead," was held in Blaichach, Germany.
JDI Europe GmbH is proud to be partner of TUFast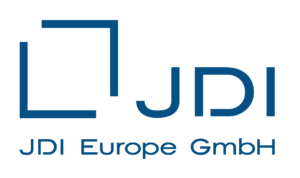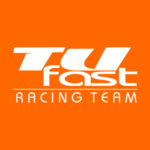 Helping students to pursue their passion of developing, designing and building two all new Formula Student racing cars and seeing their splendid result at the roll out makes JDI Europe GmbH very proud to be a partner.
For further information about their great work please visit: tufast-racingteam.de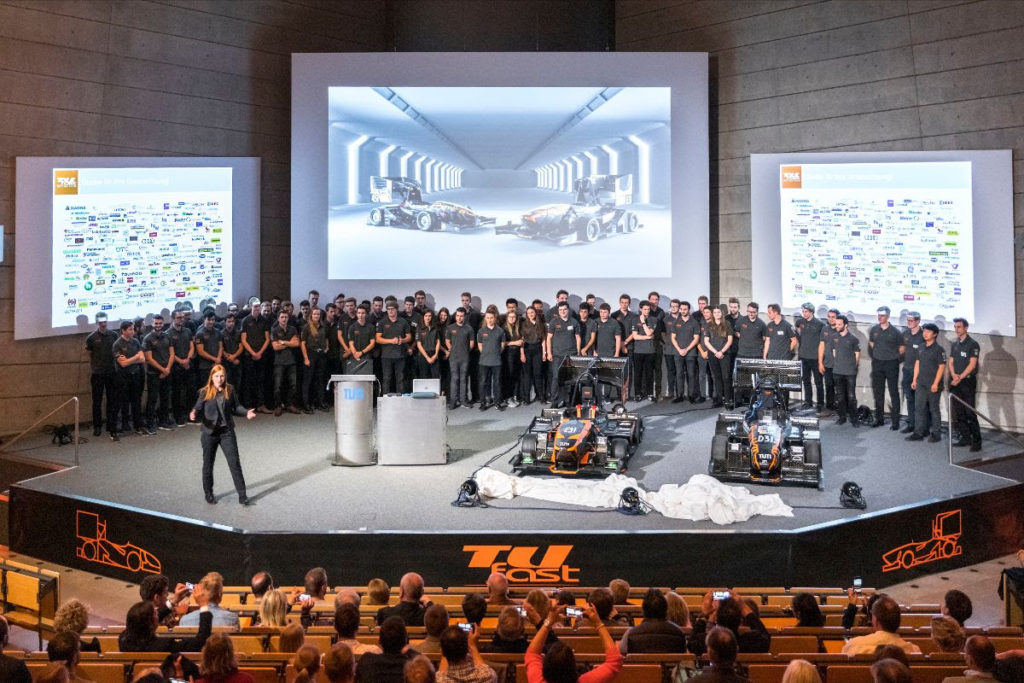 Faurecia signs a partnership with Japan Display Inc.
to enhance user experience inside the cockpit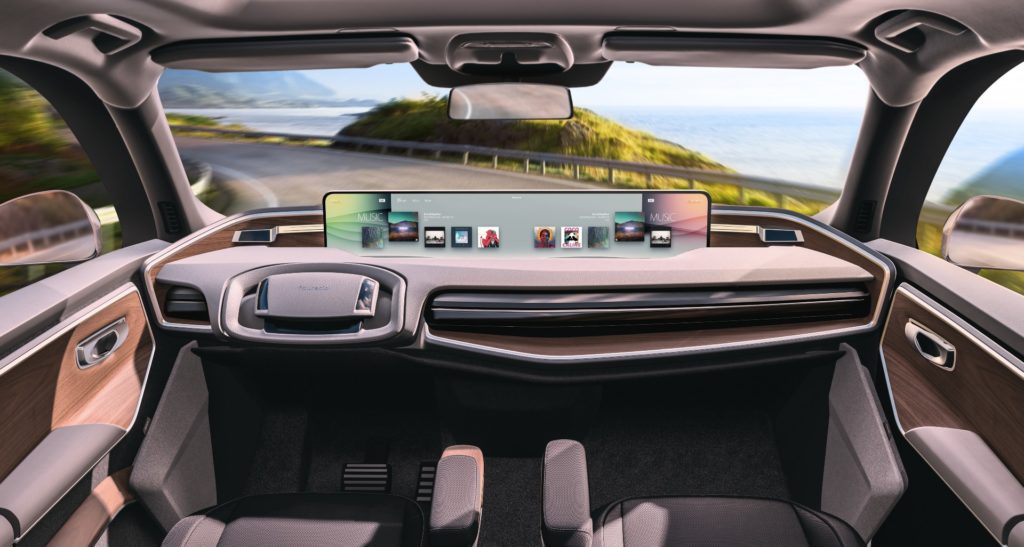 Faurecia, one of the world's leading automotive technology companies and Japan Display Inc. (JDI), a leader in automotive displays, today announced a partnership to enhance the digital user experience in vehicles.
Faurecia and JDI will cooperate on the development and integration of large displays into automotive interiors. The two companies will leverage their know-how and expertise so that the functionalities and design of large displays will be a key element of cockpit attractiveness.
Connected vehicles, autonomous driving, ride sharing and electrification are set to radically change the driving experience and as consequence vehicle interiors. Versatility and personalization of displays will be key for facilitating different onboard activities. By combining our expertise, JDI and Faurecia will develop innovative displays adapted to different use cases to enhance the user experience. And Faurecia will leverage its knowhow to ensure safety, high-perceived quality and seamless integration of displays into the cockpit.
David Weill
Vice-President Marketing & Business Development at Faurecia Interiors
From the perspective of a display manufacturer we are looking at a very interesting and technology-driven future of the complete automotive market. Therefore the trend towards autonomous driving, and smart surfaces with a new way of living, requires a complete re-thinking of the possibilities and needs of all passengers in the vehicle. Our JDI-team, together with the Faurecia technology experts, has investigated and developed a completely awesome and first-in-class display, which will fit to every kind of new well-being scenarios the passengers will live, feel, see and enjoy in the future vehicles.
Managing Director of JDI Europe GmbH
During CES 2019, Faurecia and JDI revealed a first illustration of their capabilities by showcasing a world premiere 32.1inches 6K display integrated into an instrument panel. Drawing on advanced mechatronics, kinematics, materials and design to offer an optimized user experience, the instrument panel surface smoothly adapts its shape and the display moves according to the driving or autonomous mode. During driving mode, the display can be used as a driving cluster giving information and safety signals as well as offer a central screen for navigation and media. In autonomous mode, the display transforms into a large format entertainment screen. This combined with front seats that can swivel inwards, creates a new shared 'onboard cinema' experience to share with all the family.